We're just days away from the Love Island final, but instead of seeing relationships get stronger, things are just falling apart.
After the compatibility vote, in which Faye Winter discovered fellow OG Islanders Liberty Poole and Kaz Kamwi had voted herself and partner Teddy Soares as the least compatible couple, the villa was tense following a series of rows.
But sweetheart Liberty was keen to make up with Faye after her 'hilarious' comedy roast, and offered an olive branch to Faye.
However, it seems Faye just wasn't having it, throwing Liberty's goodwill back at her.
"I don't think any of the girls have really taken on board that they voted that our relationship isn't compatible," she said.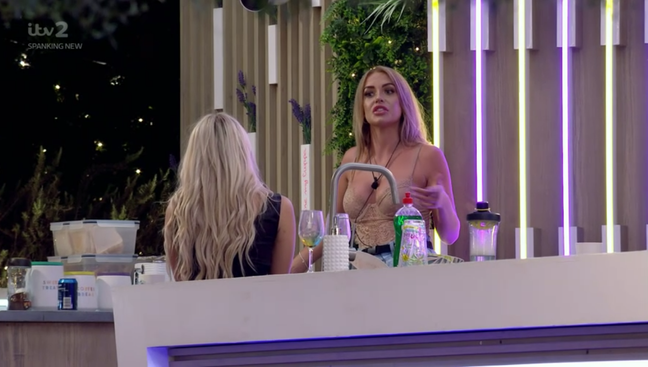 "I'm not going to sit around to think everything's okay. I'm big enough and old enough to deal with it. We're clearly not friends, but that's not from my perspective.
"Of course we're civil. But maybe I was too nice to you."
Like a champ, Liberty replied: "That's fine, babes," and left Faye to enjoy her tea.
However, Love Island viewers were less impressed with Faye's response.
"Had anyone else done a roast for their 'talent', Faye would have kicked off big time about any jokes at her expense. She is a solid gold hypocrite," one viewer pointed out on Twitter.
A second added: "Faye bringing up Liberty's issues with Jake is extremely nasty. Her concern for Liberty was never genuine. A friend doesn't throw your situation in your face/."
"Liberty is so sweet and mature. Faye should take notes," a third said, while a fourth said: "Faye didn't liberty get voted by all her friends too?"
Eeeek. Well, maybe the baby challenge will see reconciliation...hopefully, anyway.
Love Island continues weeknights or Sundays at 9pm on ITV2. Episodes are available the next day on BritBox.