Things are getting juicy in Love Island, as the future of two of our Islanders now hangs in the balance.
The public was asked to vote for the most compatible couples, with the pairings receiving the least amount of votes - Lucinda and Brad, Sharon and Hugo and Chloe and Toby – were told they're now at risk of being told to pack their bags and leave the villa.
You can watch the tense moment below.
The Islanders gathered round the firepit after the bombshell text, and were then told that Lucinda and Brad had received the least votes.
But then the real bombshell came – only one of them would be leaving, and they would have to decide between themselves who will be shown the door.
And in true Love Island style, the episode ended on a cliffhanger, so we won't find out until later on tonight who leaves.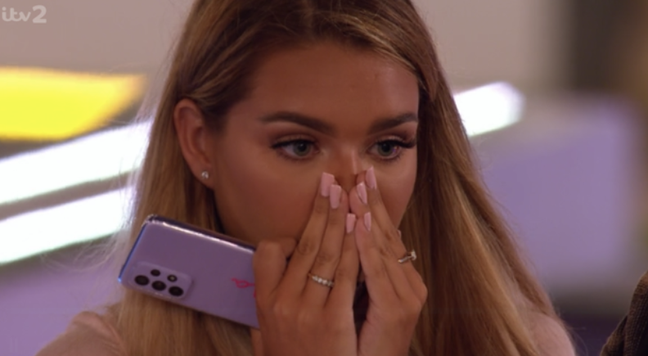 It's a good twist, but it left some viewers baffled, with many taking to Twitter struggling to fathom what this outcome meant.
"I'm so confused by that ending. So Brad and Lucinda decide between the two of them which one goes home? Or between the last three couples? I'm BAFFLED #LoveIsland," one person pondered.
A second asked: "I'm confused because like, do Brad and Lucinda have to decide which couple leave? Even though they were bottom?"
"I'm well confused? Are Brad and Lucinda going or they gotta vote for one of the others to leave?" a third wondered, while a fourth said: "So the least compatible couple have to decide between themselves which one of them leaves? Meaning that the other two couples are safe?"
Meanwhile, others loved the fact that Lucinda and Brad's relationship will be tested – particularly as Brad claims he has such strong feelings for her.
"To be fair Brad has had his chances with a few girls since the beginning, if he likes Lucinda that much surely he should be the one to leave," one person said.
"If Brad and Lucinda really liked each other, they'd both leave," a second said.
Guess we'll find out tonight…
Love Island continues weekdays and Sundays on ITV2 and the ITV Hub.
Can't get enough of Love Island? Join our Facebook Group - Love Island Obsessives - and keep up to date with the latest drama.