And Just Like That: First Trailer For Sex And The City Reboot As Launch Date Is Confirmed
Featured Image Credit: HBO Max
As Sex and the City has been off our screens since the 2010 movie, we couldn't help but wonder...what are Carrie and the girls up to now?
Well, our questions will be answered in And Just Like That, the reboot of the beloved comedy-drama franchise - which is coming to HBO Max next month.
The show is confirmed to be returning on December 9th on HBO Max, and will be following up for viewers in the UK on Sky.
The trailer is the first proper look at the new series, which has been hotly anticipated by fans since it was officially announced at the start of the year.
In our first look at the new series, we see Carrie, Miranda and Charlotte back together in New York City again, as Carrie provides a voiceover.
"They say some things never change, but the truth is life is full of surprises."
We then see our leading ladies back in New York City - Charlotte's still with Harry (and they look happier than ever!), while Miranda is getting the subway into Manhattan, so we can assume she's still living in Brooklyn.
Meanwhile, we see Carrie planting a smooch on a silver-haired Mr Big, which implies the pair may not have split up after all.
Carrie continues: "And as your story unfolds, the city reinvents itself."
We then see Steve bringing (a very grown up looking Brady) and Miranda in for an emotional hug, as well as an icy cold looking Natasha (Big's infamous second wife) watching ominously from below.
"And just like that," Carrie concludes, "a new chapter begins."
There have been several rumours swirling about the plot of And Just Like That, after scripts from the show allegedly leaked.
The scripts suggested that Carrie and Big may be over, and the inclusion of characters such as Natasha and Aidan, Carrie's ex fiance, hinted at trouble ahead for the iconic pairing.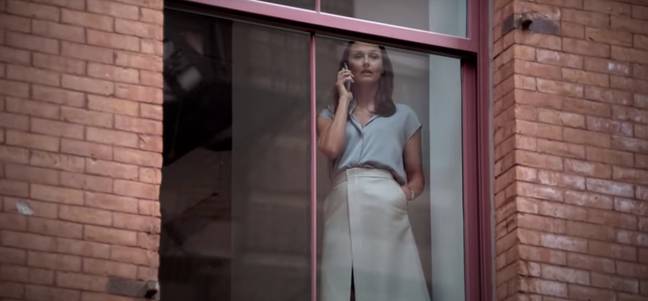 We'll just have to tune in December to find out.
And Just Like That airs 9th December on HBO Max. A UK airdate will follow in December, but is yet to be officially confirmed.