Everyone's Going Mad For These Super Cosy Fleecy Bed Sheets
Featured Image Credit: Dunelm
Is it us or has the weather turned absolutely freezing over the last few days? With the temperatures dropping, we've spotted some mega cosy teddy fleece duvet sets - and they're getting rave reviews online.
Available at a number of different retailers, from Dunelm to Next, M&S and Studio, we've rounded up our favourite styles to keep you warm this winter.
Priced from £16, a mega snuggly duvet set from Dunelm is available in a range of sizes and colours.
Ideal for the winter months, one person even claimed they had one of the best sleeps ever while using the cosy duvet.
"The best nights sleep I've had in a long time. I couldn't recommend these sheets more. Truly wonderful," they wrote.
While another joked: "I bought this for my teenage son... big mistake!! It was was difficult to get him out of bed before but now it's near impossible! It's just too cosy and toasty warm apparently... so think carefully before purchasing!"
We can defo see ourselves having that problem...
Meanwhile, a fleecy set from M&S - which comes in eight different colours and four different sizes - is available from £29.50.
M&S describe it as "like a hug from a giant teddy bear" adding: "It's made with an Easy Care finish for simple laundering. Our special Thermowarmth:tm: technology makes the fabric warm but lightweight."
One person wrote: "If you need warm bedding this is for you. So pleased with it. We had already got one set and ordered this one to use as a change."
"Once my head touched the pillow I knew it was love at first snuggle!" Added another.
It certainly seems there's a lot of demand for the cosy sets, with Next also offering nine different versions of their teddy fleece duvets.
Described by shoppers as "bliss", the sets are priced from £28 with one person explaining they're so obsessed with the duvet, they bought two.
"I previously purchased this bedding for myself but it was that good that I purchased a set for my daughter. It is really cosy and washes well," they wrote. "I have tried cheaper versions elsewhere but nothing compares to this."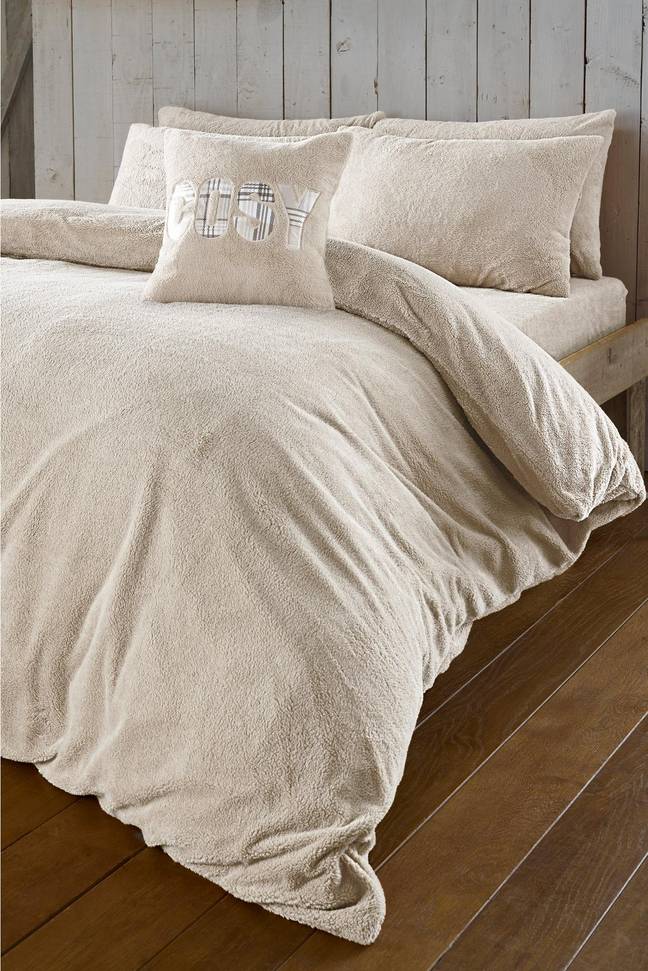 If you're looking for something a little more budget, there's also a fleecy cream style available at Studio from £14.99.
"Bought this last week and wow! Best bedding ever!" Said one happy shopper.
"Super comfy. Keeps you warm and cool which surprised me! Even got the kids the same bedding as we all love it so much!!"

Anyone else feeling suddenly sleepy?!