Aldi Launches Beauty And Skincare Range Inspired By Cult Products
Featured Image Credit: Aldi
Budget supermarket Aldi is making a name for itself in the beauty industry with the launch of a new collection inspired by a number of cult products.
The range includes both make-up and skincare, all with ultra affordable price tags starting at as little as £2.29.
Just like the Urban Decay-inspired eyeshadow palette from Aldi, each of the six new products are easily matched up to its luxury cult sister by its packaging and inside product.
The six pieces shave dropped under Aldi's Lacura beauty and skincare range and are available online now and in-store later this week, with the supermarket saying they will 'achieve a high-end look at a fraction of the price'.
They are all named as special-buys though, meaning they are here for one time only.
No need to panic if you don't get your hands on any though, as Aldi's bringing back a few past limited edition products with this range, proving they're not always gone for good.
Due to popular demand, the supermarket's selling the Lacura Exfoliating Mud Mask (£5.99) and Lacura Illusion Touch 2 in 1 (£5.99), however the latter only comes in a limited three shades so you might not find your true match.
Here's everything in the new collection:
Lacura Too Legit Mascara - £5.99
Lacura Snapshot Ready Foundation Primer - £5.99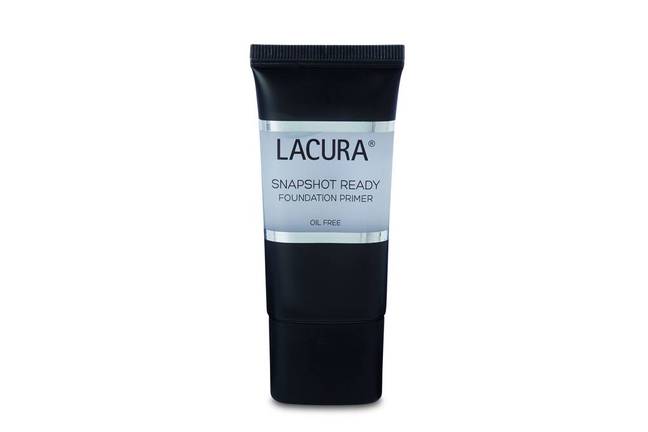 Lacura Aloha Bronzer - £5.99

Broadway Shape & Glow - £6.99
Lacura Beautifying Daily Balm - £2.29
While the collection has mixed reviews online, the supermarket says you will be able to upgrade your make-up bag for less than £50, which is pretty good going if you ask us.
Praise is being heaped on the Too Legit mascara, which claims to dramatically lengthen lashes. A number of the products are also listed as cruelty-free, meaning they're definitely worth a swatch given the price.