BREAKING: Ofcom Receives 41,000 Complaints About Piers Morgan's Meghan Markle Comments On Good Morning Britain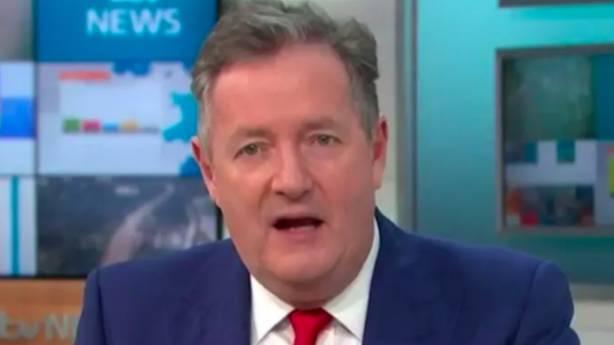 Featured Image Credit: ITV
Ofcom has announced they will be launching an investigation after Monday morning's edition of Good Morning Britain attracted an astounding 41,000 complaints.
The ITV breakfast programme, fronted by Piers Morgan and Susanna Reid, caused widespread backlash after Piers Morgan commented he didn't "believe" Meghan Markle when she told Oprah Winfrey she felt "suicidal" when she was a working member of the royal family in a no-holds-barred interview.
Slamming the two hour in-depth discussion, which aired over in America on Sunday night before it was broadcast in the UK, Piers claimed he wouldn't believe Meghan "even if she read him a weather report."
Thousands took to Twitter to slam broadcaster Piers' comments as deplorable, with many saying the the journalist was setting a dangerous precedent to "vilify" and "accuse" someone of lying about suicidal feelings.
The comments were taken in particularly poor taste for many, as ITV had launched its 'Get Britain Talking' campaign last year which aimed to encourage those suffering with their mental health to speak out about it in a bid to improve their wellbeing.
Mental health charity Mind also highlighted the issues with Piers' language, posting a lengthy response on Twitter.
"We were disappointed and concerned to see Piers Morgan's comments on not believing Meghan's comments about suicidal thoughts today," a statement read.
"It's vital that when people reach out for support or share their experiences of ill mental health they are treated with dignity, respect and empathy. We are in conversations about this with ITV at the moment."
The outrage has bled into Tuesday, with Piers facing criticism from his own Good Morning Britain presenters.
Weatherman Alex Beresford told Piers his behaviour toward both Meghan Markle and Prince Harry had been "diabolical" in more recent weeks.
"I understand that you don't like Meghan Markle, you've made it so clear a number of times on this programme, and I understand you've got a personal relationship with Meghan Markle, or had one, and she cut you off if she wants to.
"Has she said anything about you since she cut you off? I don't think she has but yet you continue to trash her."
His comments led to Piers storming off set.