Prague Is Now The Hen Party Capital Of The World
Featured Image Credit: Unsplash
Been lumbered with the task of organising a hen party for a friend? Lacking inspiration? Well you might want to consider Prague, as the destination has been revealed as the global hen party capital - and for good reason.
A study by Mecca Bingo looked at all the hen party ingredients - from the best night outs and the cost of food and alcohol as well as the weather and the widest range of activities - to determine the top hen party destinations.
It found that the Czech Republic capital is the best place to go for great nights out and cheap food, with the average price of a meal just £4.98.
"With a score of 9.6, Czech capital Prague, tops the list with an excellent mix of things you could want for a perfect hen do," the study said. "It has an enormous 620 bars and clubs, which is the second highest amount out of all the cities, making it an excellent night out.
"More 'early night' than 'crazy night'? You could have a spa weekend and choose from one of Prague's 161 establishments."
Following Prague were Barcelona, London, Madrid and Budapest. The research said that Barcelona was "good for sunny weather and relaxing spas", and had an "average of six days of rainfall per month", "an amazing 556 spas", and the benefit of a nearby beach.
London was found to have "the most bars and clubs of all cities worldwide", while Madrid was found to be "good for bars, clubs and cheap taxi fares", with 613 bars and cab prices starting from just £2.26. Budapest was also great value, with "the average cost of a bottle of wine just £4 and main meals an affordable £4.89."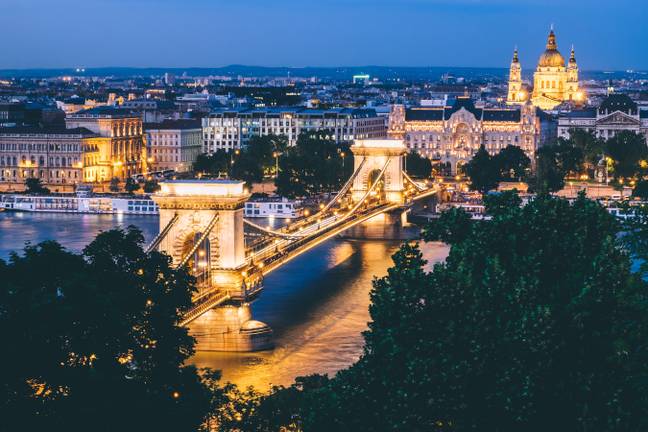 Following on from the top five, Bulgarian capital Sofia, Berlin, Moscow, Bangkok and Poland's Krakow make up the top 10 hen destinations.
If you'd rather stay in the UK for your hen, the data found that the best cities to get the girls together in were London, Nottingham, Newcastle, Cardiff and Manchester.
And if money's no object and you're after some sun, the study found that the best place to go is Las Vegas, with an average of only 2.21 days of rainfall per month.