Mothercare Is Going Into Administration – Putting Thousands Of Jobs At Risk
Featured Image Credit: PA
Mothercare has announced its plans to enter administration, joining a string of high street stores to collapse in recent months.
The baby and maternity chain, which has 79 stores across the UK, has confirmed it will be filing a notice of intent to appoint administrators on Monday 4th November in the hope of ending its ongoing poor sales performance.
It comes after Mothercare shut 58 stores internationally last year, and has been trying to sell its UK assets for a while now.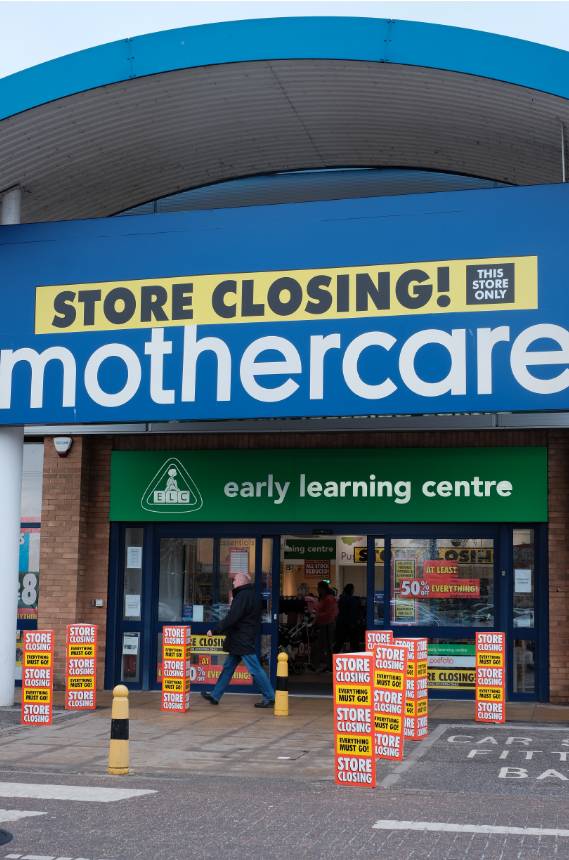 Mothercare's stores and website will keep trading as normal for now, but in due course the administrators will decide whether more shops should be axed - either scaling the company down or finding a big buyer to turn it around.
This means if you have a forgotten Mothercare gift card in your wallet or present you want to return you might want to spend it now, just in case.
The company currently has 79 stores, 500 full time staff members and 2,000 part time staffers who are all at risk.
The group sold its Early Learning Centre business a few months ago for £13.5 million, but still recorded a loss before tax of £87.3 million this March.
They had brought in accounting firm KPMG to help them evaluate all the options they have, but is now also appointing administrators.
"Since May 2018, we have undertaken a root and branch review of the Group and Mothercare UK within it, including a number of discussions over the summer with potential partners regarding our UK Retail business.

"Through this process, it has become clear that the UK Retail operations of the Group, which today includes 79 stores, are not capable of returning to a level of structural profitability and returns that are sustainable for the Group as it currently stands and/or attractive enough for a third party partner to operate on an arm's length basis.
"Furthermore, the Company is unable to continue to satisfy the ongoing cash needs of Mothercare UK.
These notices of intent to appoint administrators in respect of Mothercare UK and MBS are a necessary step in the restructuring and refinancing of the Group."
Mothercare was first founded in 1961, and has been one of the most well known children's high street stores ever since.