Did you know you shouldn't shower during a thunderstorm? Nope, us neither, but apparently it's a thing.
Over on Twitter, Caitie Delaney shared a tweet, explaining she had always thought taking a shower during a storm was a no-no, but assumed it was just a myth.
She Googled it, and was shocked by what she found.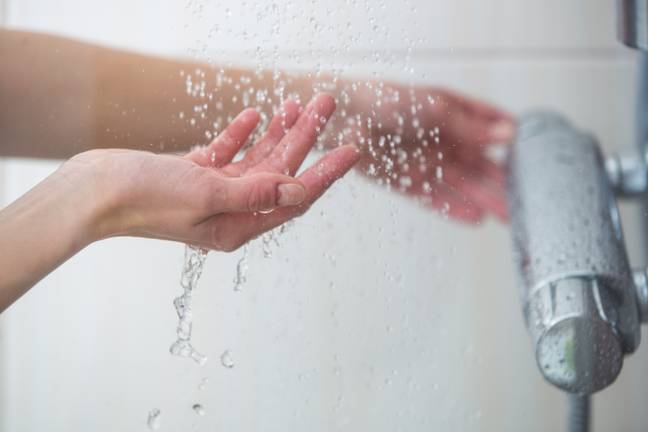 "Since I was a kid I've been afraid to shower during a thunderstorm and just now thought to myself 'I bet that's a myth.' So I googled and folks, apparently it's not."
One of the questions asked: "Is it safe to take a shower or bath during a lightning storm?"
And the answer was a very clear no.
"No. Lightning can travel through plumbing. It is best to avoid all water during a lightning storm. Do not shower, bathe, wash dishes, or wash your hands."
The site also advised to avoid all plumbing in general.
The advice goes on to explain that during a thunder storm, you should: "Stay away from electrical equipment or cords, including corded phones.
"Stay away from windows and doors, and stay off of porches and balconies.
"Do NOT lie down on or lean against any concrete floors or walls."
If you're outside, meanwhile, they advise making sure you get to a safe place inside ASAP.
"Do NOT lie on the ground. Lightning causes electric currents along the top of the ground that can be deadly over 100 feet away.
"There is no safe place outside so take immediate action to get to a safer location. Avoid anything that will increase your risk of being struck by lightning such as being near or under tall trees."
Wow, we can't believe we never knew this!