Mum's five words to taxi driver saved her life from abusive partner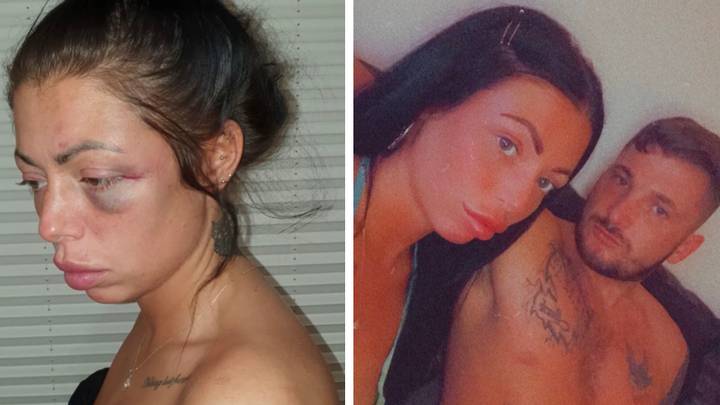 Featured Image Credit: Focus Features
A mum-of-two has shared the five words she said to a taxi driver which she believes saved her from her abusive husband.
Rosie Frankish, who is just 26-years-old, met partner Daniel Little more than seven and a half years ago in Warrington, Cheshire, when she was pregnant from a previous relationship.
The mum noted Little seemed 'lovely', and the couple later moved in and got pregnant with a child of their own.
During the pregnancy, however, Little's behaviour changed, and when Rosie was three months pregnant he grabbed her hair during an argument.
Rosie was hopeful she could make their relationship work, but Little became increasingly controlling and violent, and 'alienated' Rosie from her family and friends.
Rosie decided to end the relationship in 2020, but in 2022, Little made contact and asked if he could see the children.
"I felt very torn. I didn't want to deprive my children of their father, but I was wary of him. Daniel insisted he had changed, telling me he had a job and he had calmed down," Rosie said.
The mum agreed to a few days out, but after a while noticed Little becoming increasingly possessive once again.
"I told him he could still see the children, but someone else would be present to supervise, and not me," she said.
Little didn't take the news well, and soon found himself under arrest for attacking a stranger.
When he was released, in December last year, he went immediately to where Rosie and her children were living.
The mum was woken at 11:30pm by a banging on the door, and Little began telling her she had 'taken away his family' and that she would 'have to pay for it'.
"I knew the attack was coming. His eyes were completely dead. I had no way of getting through to him," Rosie said.
Little began to physically abuse Rosie, at one point running her a bath and tipping a bottle of conditioner into her eyes before throwing it at her.
Little also allegedly smeared dog poo into Rosie's face. The attack continued for about six hours, when Little said he wanted to return to his home to get some clothes.
Rosie called a taxi for him, but Little forced her inside with him.
"All through the journey, I was wondering about throwing myself out onto the road. I wanted to tell the taxi driver but wasn't sure if he'd help me," Rosie said.
She was able to take her chance when the taxi stopped and Little got out for a cigarette.
She uttered five words to the driver, recalling:"I knew Daniel was looking at me, expecting me to get out after him, so I said very quietly, without moving my face: 'Please drive. Just go. Now.'
"The cab driver said: "Where do you want me to go?" and I saw Daniel's hand reach for the door handle. It was like it happened in slow motion.
"I yelled, and the driver just put his foot down and we were off."
The taxi driver took Rosie to the police station, and she was later taken to hospital with severe cuts and bruises, including a black eye, reduced hearing in her left ear, a 10cm bruise over her shoulder to elbow, a 5cm bruise over her chest, and swelling to her head and scalp.
Officers later arrested Little, and he appeared before Liverpool Crown Court where he admitted assaults and false imprisonment.
Little was sentenced to three years and seven months in prison, of which he will serve half of before being released on licence.
If you are experiencing domestic violence, please know that you are not alone. You can talk in confidence 24 hours a day to the national domestic violence helpline Refuge on 0808 2000 247.