Here's What 2020 Has In Store For Your Star Sign
Featured Image Credit: Pexels
With the beginning of the new decade nearly upon us, it's a definitely a time to refocus our energies and really think about what we want to achieve in 2020.
Before we kick start life in the roaring twenties, Tyla spoke to NYC-based astrologer Lisa Stardust about how the new year will affect each sign on the zodiac in regards to relationships, career and finances.
And according to Stardust, there's one thing uniting the 12 signs together before the new year and that's self-care.
"We should be focusing on ourselves," she shared. "We should try to heal all parts of ourselves and be cognisant of how much energy we give others.
"Focus on yourself and give yourself TLC, then give to others. Don't overextend your energy."
And while there's no reason to feel guilty about taking some 'me time' in 2020, there are a few things specific star signs should be aware of, depending on what quality they fall into.

For the budding astrologers among us, there are three qualities; cardinal, fixed and mutable, in relation to the zodiac and each of these qualities include four star signs each.
The signs that fall into these qualities are categorised by the time of the year their solar seasons occur and each one plays an important role on the zodiac.
The cardinal signs; Aries, Cancer, Libra, and Capricorn, are the natural leaders or trendsetters of the zodiac but they will unfortunately feel a sense of bewilderment when it comes to their personal and professional lives in the upcoming year.
According to Lisa: "Everyone will feel the energy differently. The cardinal signs (Aries, Cancer, Libra, and Capricorn) will be experiencing a confusing time in love or in the professional spheres of life."

The astrologer said that relationships were a major theme for fixed signs, Taurus, Leo, Scorpio, and Aquarius, who are seen as the workhorses or stabilisers of the zodiac, in 2020.
She said: "Fixed signs will be transforming their relationships and how they partner. Also, their direction in life."
While the mutable signs; Gemini, Virgo, Sagittarius, and Pisces, who are the adaptors of the zodiac: "will undergo intellectual shifts that will augment their perspectives on life."
Giving us a clearer picture of what to expect in 2020, Lisa delved into each horoscope for us and has given us a full breakdown of each sign:
Aries - You're feeling more mystical and ethereal than ever - all of which is making you less confrontational.
Taurus - You're standing strong in the confidence knowing you are tougher and determined than you thought.
Gemini - Friendships that aren't strong may dissolve during this time, leaving room only for your truest pals.
Cancer - You may switch jobs or run away with the circus. The goal and lesson is to step out of your comfort zone.
Leo - Love and creativity is exciting and new - as long as you work towards cohesively sharing a life with someone.
Virgo - Money will fluctuate. It's time you called upon a financial adviser to restructure your finances.
Libra - Your romantic blinders are on now. Be careful not to trust others too easily.
Scorpio - Your tax bracket is higher than ever, thanks to an unforeseen pay raise.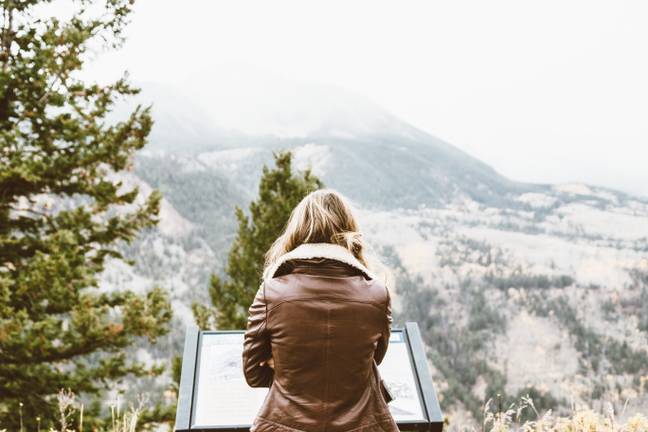 Sagittarius - Relationships and partnerships will be on and off - reaping much instability on your personal life.
Capricorn - You're changing your whole work vibe. It's now time to step away from the past and into a new career.
Aquarius - Your offbeat style will draw people in - then suddenly out. Life will have its ups and downs, but as long as you stay calm you will survive.
Pisces - You'll be in the mood self-nurture in order to protect yourself from emotional upsets.
2020 is going to be a big year so take time out for yourself and get prepared for change.