The culture war between Gen-Z and Millennials is raging on - and this time, they're coming for our capital letters.
People born between 1996 - 2012 are finding caps lock usage in sentences 'aggressive' and unbecoming, according to posts on social media.
Some kids have mostly stayed away from using capital letters since the Tumblr era - and now, they're ready to give them up for good.
Gen-Z's typing habits have become increasingly littered with rules and regulations. It isn't socially acceptable to use the 'cry-laughing' emoji anymore - with young people instead expressing levity using a 'keyboard smash' of lower-case symbols.
According to Twitter user @thateverydayguy, this is because young people only want to 'smash' two things - capitalism and capital letters.
While Millennials were once the pinnacle of cool with our indecipherable text speak (remember ROFL?), members of Gen-Z have once again set out to make us feel as if our bones are turning to ash by the day.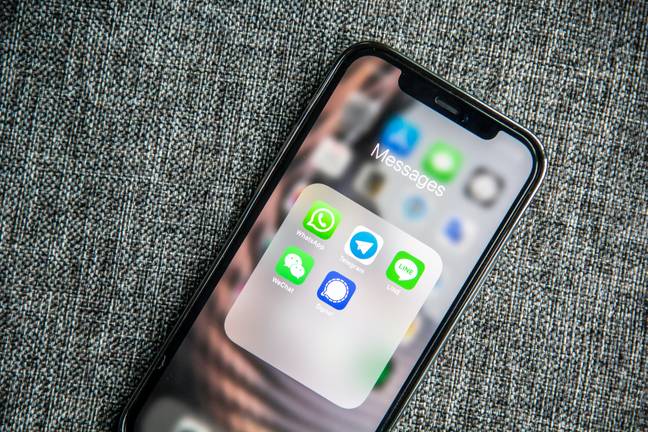 According to 23-year-old social media personality Antoni Bumba, Millennials' capitalistic tendencies can enable them to come across as 'cold' and 'aggressive'.
This is backed by various Twitter users, who have openly been wondering why the generation gap has caused them to be so scared of various words and phrases.
"Why is Gen Z so afraid of capital letters?" one Millennial asked.
Even the 'God' Twitter account expressed disgruntlement at the new trend. 'Thinking about making a gen z version of the bible with no capital letters, tons of memes [sic]", they said.
"It will be about 42 pages. Would you buy it?"
People seemed inclined to agree, with some joking about only wanting to buy it if it had no words at all. "It should be a graphic novel", one user said.
However, some Gen-Z social media gurus have appeared to clap back (did we use that correctly?) at the new trend.
"The fear of appearing 'cringe' on Twitter has made some of y'all afraid", one person commented.
"I will shout in capital letters about whatever obscure cr*p I like", a second individual replied.
While the aim of Gen-Z internet speak is to include everybody without appearing standoffish, could the group's fear of cringe go too far?
Either way, we'll keep our side partings and iced coffees, thank you very much.