As the sun continues to scorch, now is the ideal time to give your garden a fabulous makeover to ensure your outdoors space is as in vogue as possible.
Luckily, Aldi has the answer with their new Wicker Garden Coffee Set which will transform any garden into an al fresco paradise.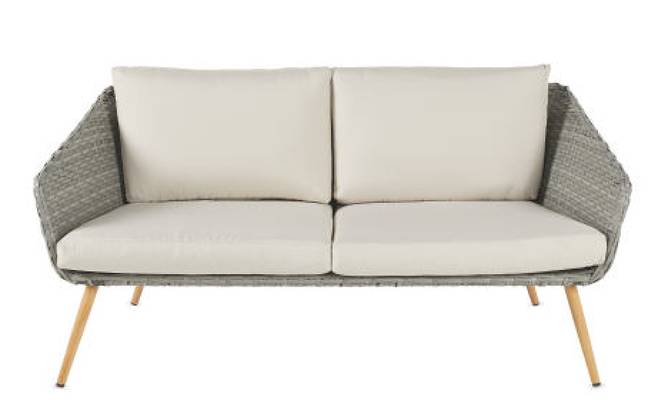 The furniture set gives customers the perfect place to relax in the sun and consists of a contemporary 4-piece steel-framed wicker coffee set. The ultra fashionable foam seats and back cushions make the experience extremely cosy and comfortable.
And that's not all - the glass-topped coffee table is also included in the set. Now you'll have somewhere to keep all your chilled beverages, snacks and magazines while you're outside.
The Wicker Garden Coffee Set costs £299.99 and is available only via the Aldi website. With the hot weather set to continue over the next few days, it's sure to be popular.
In recent days, Aldi has added lots of exciting outdoorsy products to their range for Brits looking to enjoy the weather.
One of the most fun offerings is the Crane Body Bumper - an inflatable, wearable ball for you to have the ultimate battles with your pals.
The product is available online now as well as in stores so make sure to take a trip down that iconic Specialbuys aisle.
This is ideal for any summer hen dos and they're only £14.99 as part of the Garden Activity Range.
Who wouldn't want to roll around in a giant inflatable ball?!
These Body Bumpers can also be fun for the whole family. They're suitable for children over the age of eight so if you want a new back garden game while the weather's nice, then this will definitely do the trick.
We'll be spending lots of time in our gardens this summer!