As the Covid-19 vaccines were rolled out across England earlier this year, public bodies and medical experts noted that vaccination rates among black Britons was considerably low compared to white Britons.
Mother-of-four Flore Gode Bolefo was initially apprehensive about taking the vaccine too. Originally from the city of Goma in Congo, Manchester has been the 28-year-old's home for the last 15 years. Lockdown was a particularly difficult time, with her law career pausing temporarily and finding out she was pregnant with her fourth child, a daughter who was born in August 2020.
When talks of a vaccine came around and with the roll out plan confirmed by December last year, she was on the fence. "The reason why I was apprehensive about the vaccine at first was because of how fast it came about," Flore explains to Tyla.
"Within our community, we came across of lots of misinformation that was worrying and not even a little bit, majorly worrying, like how the vaccine was tested.
"There were a lot of questions and that made everybody scared in the African and Caribbean community, because they do not want to put in their body something that they do not understand."
Keen to find the truth buried in all the fake news, Flore discovered the Caribbean and African Health Network (CAHN). The charity offers valid information with the help of the NHS directly to black Brits. Flore was inspired to volunteer at a vaccination centre in Moss Side, which has a significant African and Caribbean community.
"CAHN have been campaigning non-stop and encouraging our community and everyone in general to find out the truth behind the vaccine, understanding the help and support that's available for people that is going through this pandemic."
Flore researched using the NHS website with the help of CAHN. The charity also has a network of black NHS doctors who are vaccinated. They dispel myths surrounding the vaccine with facts for those who are concerned.
"Within that support I found out about that vaccination centre and I just wanted to provide a familiar face that someone can relate to."
As a volunteer, Flore works as a steward and greets people as they arrive and directs them to the relevant location to get vaccinated. It's a role she takes great pride in.
"I had my worries, I got my information and I was able to clarify that and make a sound decision. The people working there are normal people just like you and I and they're not hiding anything.
"All the support you need is there within simple terms and you can ask any questions."
Flore is now encouraging other members of the African and Caribbean communities to feel confident and safe in their decision to take the vaccine. Her friends and family have also taken the vaccine and they are all doing well.
"Moving forward it would be great for people to understand that the vaccine is for everyone. It's not one race take it and another doesn't, we're all in this together, we're facing this pandemic together and we can come out of it together.
"It gives us an opportunity to protect our families which we have been doing all along.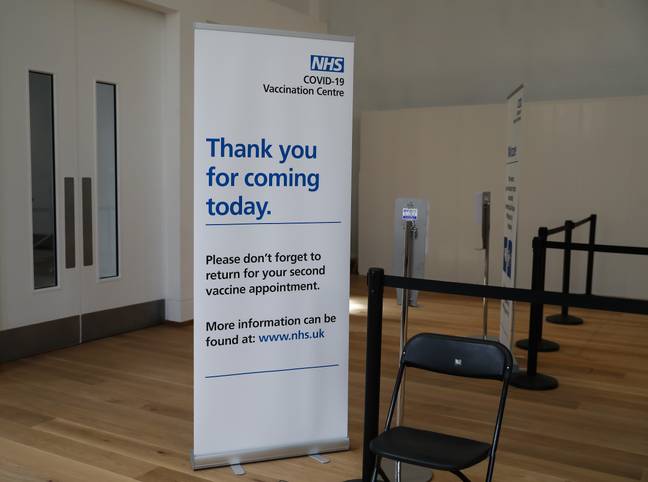 "Based on the information that I have, you're better off with than without. So, I'm confident. And the fact that I can speak to doctors about any worries and be taken seriously, I can speak to black doctors and doctors that I trust, have confidence in and can relate to.
"Hopefully we can do what's best for us and that is protecting ourselves and our families with the vaccine."
You can find out more about CAHN's work here.
Information about the Covid-19 vaccines can be found on the NHS website.
The World Health Organisation (WHO) also offers answers to questions surrounding the Covid-19 vaccines. Visit their website here.