A bar and restaurant chain has offered £200 per hour and free roast dinners for a year to one lucky individual who can help them taste-test their roast potatoes, and all the rest of the trimmings.
We think we've found our calling...
Yep, The Botanist is looking for an official 'Pro-tato Tester' to give their verdict on their crispy roasties, yorkies and meat before they're served to the general public.
An advert on the chain's website reads: "If you know what makes a special spud or a how-to build roast worth a boast, then we have got the perfect weekend job for you!
"We're on the hunt for a paid roast reviewer who will make sure our new sharing roast is always share-worthy!"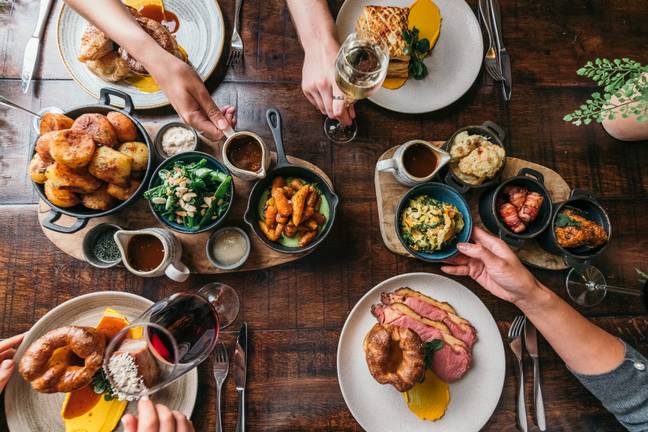 The job has been created to test the restaurant's new 'family-style sharing roasts', which include a board of sides for everyone at the table to tuck into, including crispy parmesan cauliflower cheese, pigs in blankets, creamed cabbage and stuffing balls.
The Botanist says it wants to ensure that its boards are "up to their Sunday Best" before they are debuted.
So, it is holding a tasting session on Sunday 19th September, and wants one guest and five loved ones to put the new roast concept to the test.
If hired, the individual will be expected to write a 500-word review or create an (up to) 60-second social media video for TikTok or Instagram.
They'll also be given a £500 salary, which amounts to £200 per hour, plus they'll be offered up a monthly roast for two.
The Botanist roast itself sounds super mouthwatering. Customers get a choice of a roast main from one of four perfectly-cooked meats (sirloin beef, chicken, lamb shoulder or pork belly) or a vegan celeriac, mushroom and pearl barley wellington.
Then, they'll get a Yorkshire Pudding and a sharing board for the table, alongside some maple glazed carrots, signature roast potatoes, minted greens, and jugs of gravy.
You'll have to fight us for this gig, tbh.