Ted Bundy's Ex-Girlfriend And Her Daughter To Speak Out In New Documentary
Featured Image Credit: Amazon Prime
Ted Bundy's former long-term girlfriend and her daughter are set to speak out on the notorious serial killer in a revealing new interview.
In Amazon Prime's new five-part documentary, Ted Bundy: Falling For A Killer, Elizabeth Kendall will open up about their relationship for the first time, and recall living with him, unaware that he had murdered 30 women across multiple states.
Hitting screens on Friday, the programme will also interview Liz's daughter Molly and a number of Bundy's survivors, in a powerful bid to tell his story through the voices of the women he victimised.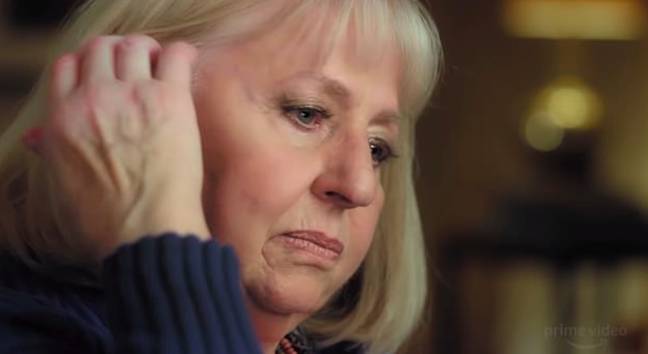 In a clip from the upcoming interview, Liz, who is also known by the last name Kloepfer, says: "This story has been told many times by men. Now is the time to talk about our own story from beginning to end, because we lived, and so many people didn't."
Liz goes on to tell how she met Bundy in a Seattle bar in 1969, and fell for him instantly, quickly integrating him into her day-to-day life with daughter Molly.
"We were like a family," Molly recalls.
While Liz later reflects: "I just didn't think he could do these things".
However, when Liz moved in with Bundy suspicions begun to mount, and eventually, she ended up calling the police on him.
"I fell in love with him from day one, but there were all these coincidences," she admits later, in the revealing interview. "I couldn't let it go."

Murderous Bundy met his end in Florida on the electric chair in Florida on January 24, 1989, after being convicted for killing a pair of sorority co-eds and horrifically abducting, raping and murdering 12-year-old Kimberly Diane Leach.

Many people will be familiar with Liz's story after watching Netflix's Extremely Wicked, Shockingly Evil and Vile, starring Zac Efron.
The movie was in fact based on her memoir, The Phantom Prince: My Life With Ted Bundy, written in 1981, while Bundy was still in jail in Florida.
However, Bundy's ex remained quiet about her story around the time of the movie's release, refusing all press interviews, and declining all opportunities to tell her side of the story - until now.
We're pleased that Bundy's victims are reclaiming the narrative around his horrific crimes. This looks sure to be a gripping and harrowing watch.
Ted Bundy: Falling For A Killer will be available to watch on Amazon Prime from 31 January.