Naked Attraction Contestant Dumps Date After Cringey X-Rated Joke
Featured Image Credit: Channel 4
Channel 4's unique show Naked Attraction has given us a unique look into what dating is like in 2020 - and this week's edition includes what is possibly the most cringeworthy pick-up line ever!
Contestants are not known for being subtle, but Jerome, who appeared in the latest episode of the series, secured a date with Amber after choosing her out of several nude bodies over the course of the show.
Following their first interaction after Amber won the date, with introductions made by host Anna Richardson, the pair went on a date to a restaurant and things quickly went south.
Jerome asked his date: "If you was to use a chat up line what could you think of?"
It's a simple, harmless question people often put forward on dates. No harm done, right?
Amber responded: "I don't really give them out, I receive them" with a laugh.
Again, everything seems fine. Then Jerome decides to reveal his favourite chat up line.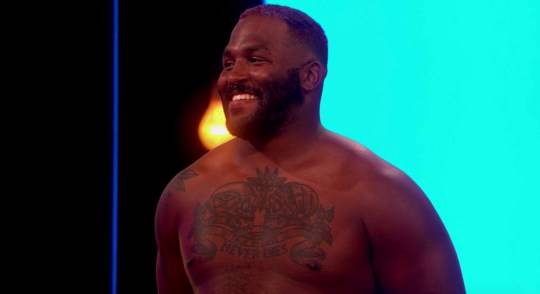 Jerome said: "The best things come in small packages... and I'd love to c*m in your tiny box."
Not the best, we must say.
Earlier in the date, Jerome admitted to Amber that he "wasn't the best at dates because he got nervous", so he was probably trying to ease the tension when he unloaded his X-rated pick-up line.
Unfortunately, it seemed to make the whole situation more awkward. "No, no," Amber responded while cringing. "That's one of the things I'd literally look at and go 'not today'."
Amber later told her date that she did not want to continue their meeting after their filmed date had finished and she refused the offer to return for a catch up a few weeks later.
"I thought things were going fairly well - but she didn't want to go for another drink,' Jerome told the cameras.
"She said she had to go back to Sheffield. But I saw on her Instagram that she had been out with other people for drinks with them instead.
We wish them both luck in their future dating endeavours!
Naked Attraction continues Tuesdays on Channel 4.