​Another 'Game Of Thrones' Prequel Is Reportedly Coming And We're Buzzing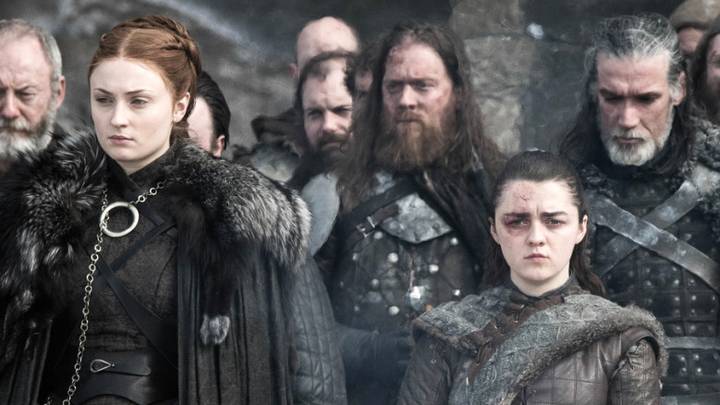 Featured Image Credit: HBO
Just when we thought winter had come to an end, the news broke earlier this year that a Game of Thrones sequel was coming with the working title of 'Bloodline.'

But now there is even more to get excited about GoT fans, because apparently there is yet another sequel coming our way, according to reports.
Deadline has reported that HBO is on the cusp of ordering a pilot for another prequel.
What will the new Game of Thrones prequel be about?
Reports suggest the prequel will be based on George R.R. Martin's new book Fire and Blood, which is set 300 years before the Game of Thrones we all know and love.
The book is all about the House Targaryen - Daenerys' house - and the family's ongoing fight to hold onto the throne.
It will follow the first prequel set thousands of years earlier, which currently has a pilot starring Naomi Watts, that is yet to be given the green light for a full season order.

Who will star in the new prequel of Game of Thrones?
Given that it is set thousands of years after the first prequel and hundreds of years before the original GoT series, we think we can assume we will see none of the same characters starring.
That means no Kit Harrington or Emilia Clarke, nor will we likely see Naomi Watts, Naomi Ackie or John Simm who is in the 'Bloodline' prequel.
When will this new Game of Thrones prequel come out?
At this point, HBO has declined to comment on whether they are creating this second prequel which will likely mark the beginning of the end of House Targaryen, so we have no clue as to when it may air.
Plus, the first prequel hasn't been given the full go ahead just yet, so we're not getting ahead of ourselves.
According to Deadline, the author and GoT co-executive producer George R.R. Martin and Colony co-creator/exec producer Ryan Condal will direct this new addition.
It seems George R.R. Martin has been dropping hints at the possibility of this second prequel on his blog all along. Classic George.
He said back in May: "Two other shows remain in the script stage, but are edging closer".
"What are they about? I cannot say. But maybe some of you should pick up a copy of Fire & Blood and come up with your own theories."
But how many spin-offs and prequels are too many? Will it ruin the success and overall mind-blowing series (the last season more questionable admittedly)?
Bob Greenblatt, chairman of WarnerMedia Entertainment told Deadline earlier this year: "It's a double-edged sword.
"We're having conversations about how do we smartly continue the Game of Thrones universe, but we have to be really thoughtful about not killing the golden goose and not putting on shows that aren't up to that quality level, and how many is too many."
The last season may have been a bit hit and miss for many of us huge GoT fans, but we are more than willing to see what a new prequel brings.
Plus, it means more dragons, so we're in.
None of this has been confirmed though, turns out, it's not just Jon Snow who knows nothing.
And while a lion does not concern himself with the opinion of sheep, we've realised we're clearly not lions when it comes to GoT rumours.