New Netflix Horror Series 'Marianne' Looks So Scary
Featured Image Credit: Netflix
Netflix has really been nailing it with its international horrors lately. July brought us Typewriter, the terrifying series set in India, and August saw viewers sleeping with the lights on thanks for Filipino flick Eerie.
Now, French series Marianne is set to petrify viewers all over again.
The show tells the story of a novelist (played by Call Me By Your Name actress Victoire Du Bois) who realises her terrifying stories, based on a witch called Marianne that "enters your soul", are coming true.
The famous horror writer returns to her hometown to face the demons from her past that are inspiring her writing.

Sound like the premise for a spine-tingling horror series - and that was before we saw the trailer, dropped today, which proves it.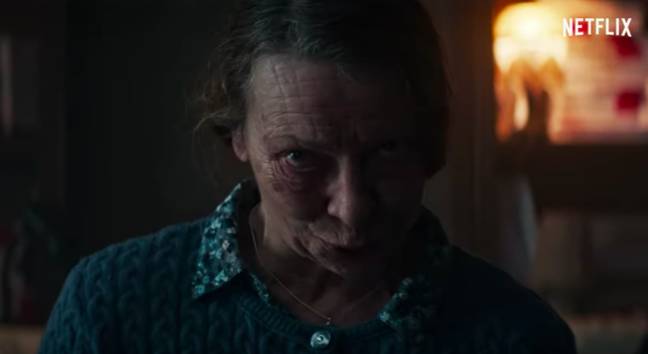 Marianne - which also stars 24 Days' Lucie Boujenah and Black Spot's Tiphaine Daviot as supporting cast - is available from 12th September on Netflix.
Until then, why not have a watch of Typewriter? The five-part show, which is set in India, has been lauded with praise since its release on the streaming service in the end of July, despite leaving some fans so scared they can't sleep.
The series centres around young friends in Goa, who go and explore an abandoned home known for its supernatural activity.
A viewer penned on Twitter: "I'm feeling so helpless!!! I tried watching #typewriter in the daytime but could barely watch the first episode. Don't know how will I muster the courage to finish this till the end" (sic).

"#Typewriter has been watched and it's definitely not for the faint hearted! Couldn't see it without looking around to check if all ok in the house!" a second penned.
If you fancy a movie to dig your teeth into, why not try Eerie. The Filipino flick, which hit the streaming site this month but was released in cinemas last year, centres around the haunting of a Catholic girl's school after a student named Erika dies in an apparent suicide.
Basically, there's a lot of horror to keep you going on Netflix this summer. If that's your vibe.