'Game Of Thrones' Creator George RR Martin Says Next Book Will Be Ready Next Year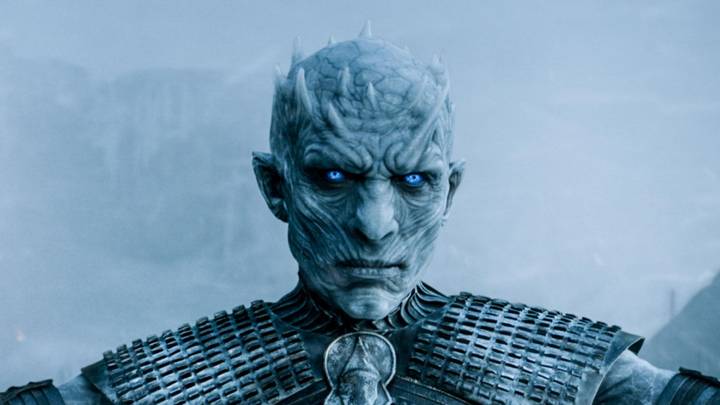 Featured Image Credit: HBO
Nine long years after the most recent novel in George RR Martin's bestselling series, A Dance with Dragons, was released, the author has revealed the rather major news the next instalment is coming next year.
The author, 71, has predicted that The Winds Of Winter, the sixth in the A Song Of Fire Ice And Fire series (aka Game of Thrones), will be done in 2021.
Giving fans an update in a blog post, Martin said that he's been isolating from his cabin amid the the coronavirus lockdown and has been making "steady progress" with the novel.

At first he teased: "I finished a new chapter yesterday, another one three days ago, another one the previous week. But no, this does not mean that the book will be finished tomorrow or published next week."
Sigh, you might be thinking - but his later comments were where the author offered fans a glimmer of hope. Well more than a glimmer, a fat old bucket full of it.
He was speaking about his sadness at missing out on the World Science Fiction Convention (which was cancelled due to the pandemic) when he revealed his hope to return to the festival next year when - wait for it - "both Covid-19 and The Winds of Winter will be done."

George finished his blog post with: "Now you will have to excuse me. Arya is calling. I think she means to kill someone."
The Winds Of Winter is the sixth book in the novels series, and its been an emotional rollercoaster for fans waiting for the book, especially since the popularity of the franchise blew up with HBO TV series.
Originally, the book was planned for 2014, but that date didn't materialise with Martin refusing to comment further about possible release dates in interviews.
"It will be done when it's done," he told The Atlantic in 2011 - which is fair enough, really. You can't rush creativity.
The author had hoped for the book to be released before the sixth series of Game of Thrones was penned by co-creators David Benioff and D. B. Weiss, but that date passed in 2016, with still no sign of the novel.
As fans will know, the smash hit TV series wrapped up after eight seasons last year, with disappointing reviews from fans on the finale run.
It's probably good news then that Martin's books probably won't follow the TV series. Readers will already know a fair few of the characters have already taken different paths.
Speaking on the issue of it will follow the TV show, Martin said "yes. And no. And yes. And no. And yes. And no. And yes." A good enough answer for us.
Following The Winds Of Winter, the author has announced he will be wrapping up the franchise with a final book, A Dream of Spring, which it's fair to say we can expect to nestle down to read when we're about 80.
Selfishly, we're glad George has been stuck in a cabin with nothing to do but write Thrones.

We can only wish we did something equally as productive with our lockdown as writing a soon-to-be bestseller. Does keeping our houseplants alive count?