Gritty New Crime Drama 'The Stranger' Is Coming To Netflix
Featured Image Credit: The Stranger/Netflix
New crime drama, The Stranger, is on its way to Netflix and the stellar cast and first images, make us sure this show will not disappoint.

Netflix really is no stranger to gritty and suspenseful shows and the streaming service looks like they've done it again with this drama set to land early next year.
Lead roles will be snapped up by Richard Armitage (The Hobbit) who will play Adam Price, Dervla Kirwan (Silent Witness) who plays Corrine Price, Siobhan Finneran (A Confession, Happy Valley, Cold feet) who will play DS Johanna Griffin and Hannah John-Kamen (Game of Thrones) who will play 'the stranger'.
But also appearing will be Paul Kaye (Game of Thrones), Kadiff Kirwan (Call the Midwife, Black Mirror) and Jennifer Saunders (Absoutely Fabulous). We did tell you the line up was great.
The eight-part thriller is based on the novel by Harlan Coben and will centre around a dad-of-two, Adam, whose world is turned upside down when a stranger drops a bombshell about his wife Corinne.
Not knowing who she really is, he sets about trying to discover the real her, but his investigations lead him down a dark path that could end up with all those closest to him getting hurt.
The Netflix official synopsis reads: "Secrets, violence and a conspiracy send family man Adam Price on a desperate quest to uncover the truth about the people closest to him."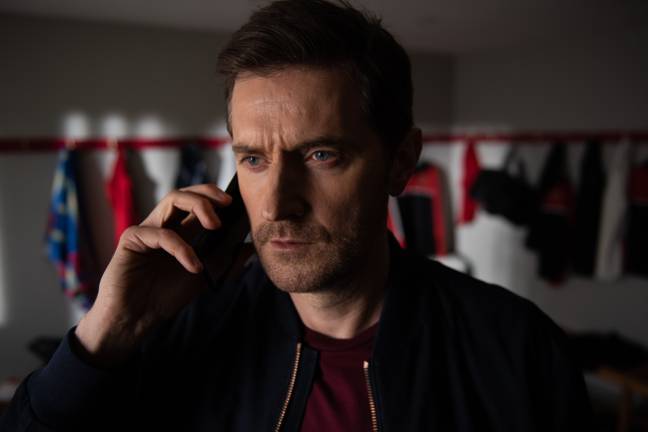 This show is all about secrets and what happens when people try to uncover them when you really would rather they stay buried.
A character even warns another in episode one: "We all have secrets... even you."
It sounds really quite creepy and delves into that time old question of 'how well can you really know someone?'.
There is no confirmed release date yet unfortunately, but it finished filming back in August and is set to drop early in 2020.
It's definitely one for our watch list and we cannot wait for the trailer to drop.
The Netflix mystery centres around a woman who jets to Ibiza to uncover the truth behind her brother's mysterious disappearance 20 years ago after his body is discovered on the White Isle.
Her investigation leads her through a thrilling world of dance clubs, lies and cover-ups, forcing her to confront the darker sides of her own character in a place where people live life on the edge.
The drama based on a true story, is all about 'the Central Park 5' who were convicted of raping and beating a woman and then spent years trying to get themselves exonerated, because they were wrongfully convicted.
It is a hard watch, but one that has an important message.