1899: First Look At Netflix's New Mystery Series From The Makers Of Dark
Featured Image Credit: Rasmus Voss/Netflix
We're always on the lookout for a new mystery series to binge, and Netflix has the answer. The streamer has just dropped the trailer for their new series 1899 from the team behind Dark and it looks very promising.
The show is set at the turn of the 20th century and follows a bunch of European immigrants struggling to reach New York, aka the "new world".
You can check out the trailer below:
During their voyage, a bunch of mysterious circumstances will unfold - including the discovery of a second ship that had been missing for months - carrying the immigrants to New York. Across eight episodes, the series will delve into each of their backgrounds, nationalities, their hopes, and their dreams.
The period drama has a large cast of international actors and actresses, including: Emily Beecham, Aneurin Barnard, Andreas Pietschmann, Miguel Bernardeau, Maciej Musial, Lucas Lynggaard Tonnesen, Rosalie Craig, Clara Rosager, Maria Erwolter, Yann Gael, Mathilde Ollivier, José Pimentao, Isabella Wei, Gabby Wong, Jonas Bloquet, Fflyn Edwards, Alexandre Willaume and Anton Lesser and more.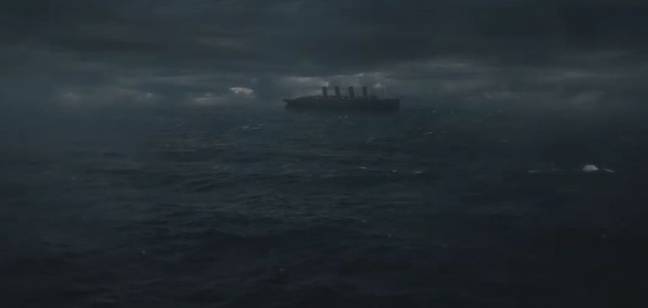 All the cast will speak in their native languages.
It was created by Jantje Friest and Baran bo Odar, the duo behind the science fiction thriller series Dark.
Emily in Paris follows a young woman who moves from Chicago to Paris to give an American point of view to her marketing firm's boutique agency, Savior.
The news was announced in faux letter from Sylvie Grateau (played by Philippine Leroy-Beaulieu), who is Emily's boss. Bridgerton's Lady Whistledown's impact clearly has no bounds.
The smash hit, Golden Globe nominated series from Sex and the City creator Darren Star will be back with Lily Collins dusting off her red beret to play the eponymous character once again.
We'll keep you posted for when both shows drop!