In between all of the excitement, drama and amazing outfits, there were a few storylines on Gossip Girl which just didn't quite make sense.
1. The whole Charlie Rhodes/ Ivy Dickens thing.
If I'm honest, this whole situation is so confusing and just so wrong.
It began with Carol Rhodes, Charlie's mother, who wanted access to Charlie's trust fund so she hired an actress, Ivy Dickens, to play her daughter.
Surely this means that the Van Der Woodsen family are blind because if you were reunited with a cousin after several years apart, you'd be able to tell if she was a complete stranger? People's faces don't just completely change. Oh, and then Ivy goes and hooks up with Rufus to top it all off.
2. Or whenever the characters traveled back and forth between the Upper East Side and Brooklyn multiple times a day.
I've been to New York, and that's at least a 45-minute commute. None of them ever seemed bothered by it, even when they were in heels. That's never going to fly in real life.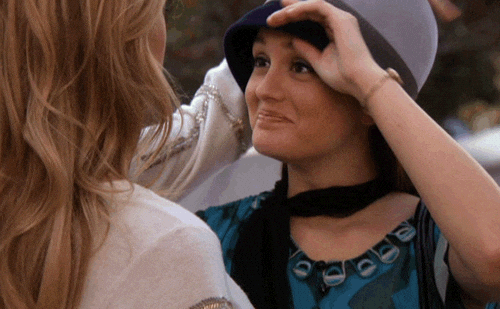 undefined

3. When the gang had a black-tie gala, masked ball, or fancy charity gala every single weekend.
Seriously, how do they have the time to organise these all the damn time? In between school, worrying about what GG is going to post next and sorting out their incredible outfits, these extravagant balls just seem to pop up out of nowhere.
Although, I betdorota organised them all. She was the star of the show, after all...
4. Every moment of Jenny's fashion career.
Not only is she the most annoying character ever, but she's also really the most un-fashionable person in the show (OK, maybe Dan actually takes that crown...) She wears eyeliner far too thick and skirts that are far too short.
Jenny quickly goes from having a sewing machine and making her own clothes in Season 1 to being so talented that Eleanor even takes credit for Jenny's designs. This would never happen in the real world.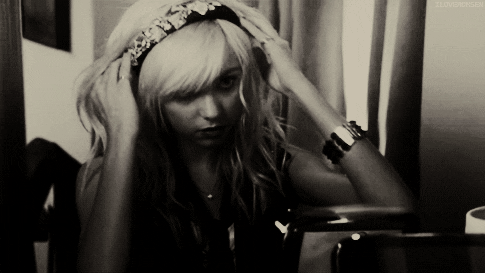 undefined

5. Or when Blair dated both a British lord and the prince of Monaco.
We can't even get a swipe on Tinder, and Blair managed to date the most eligible guys in the whole world.
Actually though, if all royals are like Louis, we're quite happy to keep waiting for our own Chuck Bass!
6. Dan's story getting published in the New Yorker.
Did the writers do any research for this story line?
IRL, a lot of established writers with cannot even get their pieces into the New Yorker, so there would be no way on this earth Lonely Boy could. It was completely far-fetched, and because Dan is so annoying, he didn't deserve it either.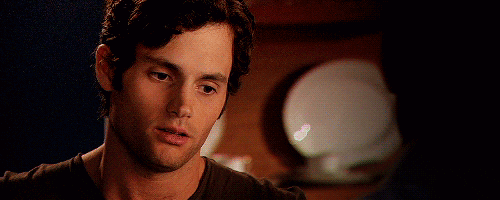 undefined

7. When Chuck owned a club before he could legally drink.
'Oh hi, I own the club but I can't even buy a vodka lemonade at the bar!' As if this would ever happen, it's just ridiculous. Would it even be legal in real life?
8. Rufus and Lily's love child.
Yep, after like 20-odd years, Lily eventually decided she'd track down her other child. But the adoptive parents tell Lily and Rufus a sob story about him drowning. It seems sad, until it's revealed that the adoptive parents were totally lying. Their other son died while swimming.
This would be a stretch for a Jeremy Kyle story, let alone Gossip Girl...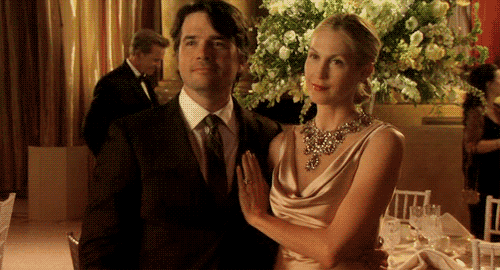 undefined

9. And how could we forget the infamous Bart Bass who came back from the dead?
This soap-opera worthy story line began with him dying (obvz) and then him coming back to actually try and kill his son, Chuck. On a rooftop, of course, because it has to be extra dramatic. It all ends well after Bart puts Chuck on a plane that explodes, only Chuck wasn't on the plane. He then outs his father as a murderer at a huge event, because, again, there needs to be drama, but it would never happen this way in reality.
10. How Serena got into Columbia despite never being seen doing schoolwork of any kind.
She never had any book in her hand, she never had a late-night study sesh, and she even got someone to cheat on the tests for her. Life is never this simple, Serena.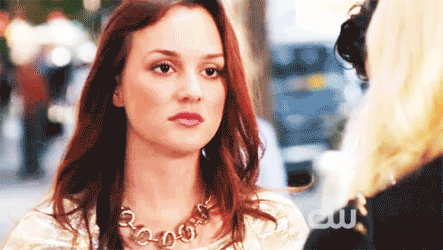 undefined

11. The fact that Chuck and Serena became step-siblings, and so did Dan and Serena.
This show's family trees and love interests were way to complicated to follow. Everyone is related one minute, lovers the next, and then back to being enemies. It was hard to keep up.
12. And, of course, the fact that Dan Humphrey is actually Gossip Girl.
While I quite like the reason why he invented the gossip girl site, as he saw a world in which he wasn't invited and wanted a way in, but it just makes no sense. Seriously, think about it, why he would post horrible things about himself?
As unrealistic at it might be though, we'll always love the classic show.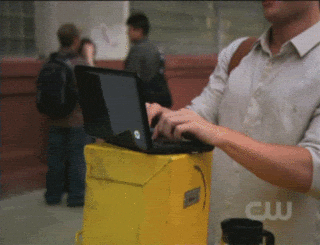 undefined