Kate Ferdinand is celebrating her son Cree's first birthday, by sharing a photo her husband took just minutes after he was born.
The 30-year-old reminisced about having her little one on Instagram – and poked fun at pro footballer Rio Ferdinand in the process.
Contextualising the picture, Kate wrote: "One year ago tomorrow. I told Rio when I'd had the baby I really wanted a Chinese.
"Once I had Cree I couldn't eat because of the c section. Rather than wait until I could, he decided to eat my favourite Chinese anyway, in front of me - & take selfies for memories!"
The former TOWIE favourite added: "You really are one of a kind. Thanks for being you babe!"
Kate also shared a picture of her cradling her little one, writing: "Can't believe my baby is one tomorrow."
Having married Rio in 2019, Kate is also step-mum to children from his first marriage: Lorenz, 15, Tate, 13, and Tia, 10.
She has previously spoken candidly about how much she struggled to be a step-mum during the early days of their relationship.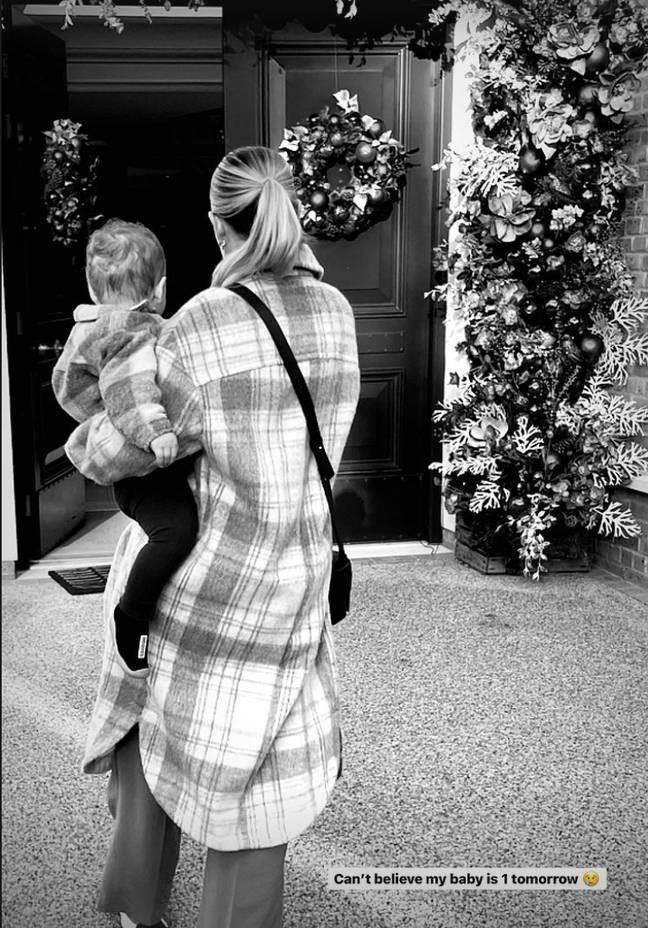 "Even if you are a totally confident parent, being a step-parent can be the hardest thing you'll ever do," she wrote.
"Don't give up. You make an important difference.
"It may take years, but you'll learn things and said that changed their lives for the better."
Earlier this year, both Kate and Rio featured in a documentary about how their children adjusted to life with a stepmother, after Rio's first wife, Rebecca, died of cancer.
"I'm acting as a mum, but sometimes I forget to see the little things," she said in the documentary. "I'd forget to cut their toenails and they'd always have a go at me about it. But it's the things you pick up being a mum.
"Really stupid little things you forget, and then you just feel like, 'I can't do this.'"
You can watch the documentary on BBC iPlayer.