The Ultimate Food To Cure A Hangover Has Been Revealed
Featured Image Credit: Pexels
Researchers have finally found the ultimate food to cure your hangover and although it may not be the first thing you think of, a banana is apparently the best thing to eat after a heavy night.
We know, you're probably thinking the same thing as us, the last thing you want to put in your mouth when you feel like throwing up is something mushy.
All you want is carbs, carbs and more carbs to help you soak up the alcohol but maybe you should start turning to the fruit bowl.
If you can get over that fear then you could just be a couple of bites away from getting rid of that horrible headache and nausea.
According to research from George Mason University, the fruit helps to restore your potassium levels which can drop after a night of heavy drinking.
The study said: "Alcohol makes you pee a lot, and that means that not only do you get dehydrated, you drain a lot of important nutrients, chief among them potassium.

"In addition to the liquid expelled during frequent urination, certain salts and potassium required for proper nerve and muscle function are also lost.
"Alcohol turns the body's supply of glycogen into glucose and sends it out of the body in the urine.
"Lack of this energy source is a key part in the feeling of weakness, fatigue, and lack of coordination the next morning."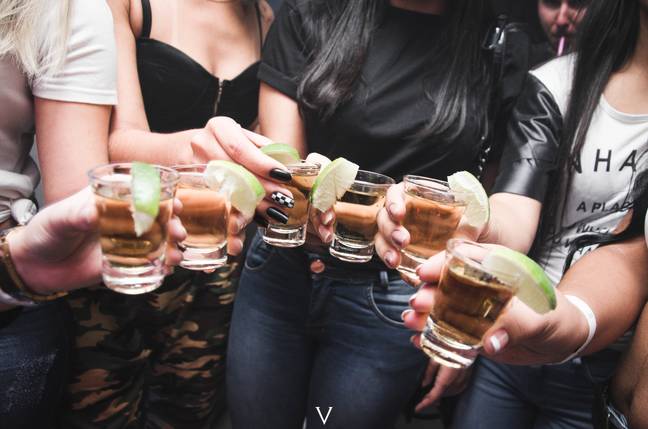 If you want to avoid a hangover completely, the study also suggests that you simply drink non alcoholic drinks, but they've obviously not heard of Aldi's 'hangover free' Prosecco.
Aldi's Organic Prosecco shouldn't even give you a slight headache because it is made with less sulphite preservatives than a normal bottle of bubbly would be.

Sulphite preservatives are usually used in wine to keep it fresher for longer- which is a good thing until you've finished the bottle and wake up with a massive headache.
It is these chemicals which can apparently be partly responsible for giving you a bad head the morning after a big night.

With Christmas just around the corner it sounds like the perfect excuse to stock up and avoid any festive hangovers.
The eco-friendly fizz is sourced from the Corvezzo family's 150-hectare estate, 30km north-east of Venice.
The grapes are grown with no pesticides or herbicides used in the vineyard, and are hand picked. The winery is also committed to using renewable energy wherever possible.